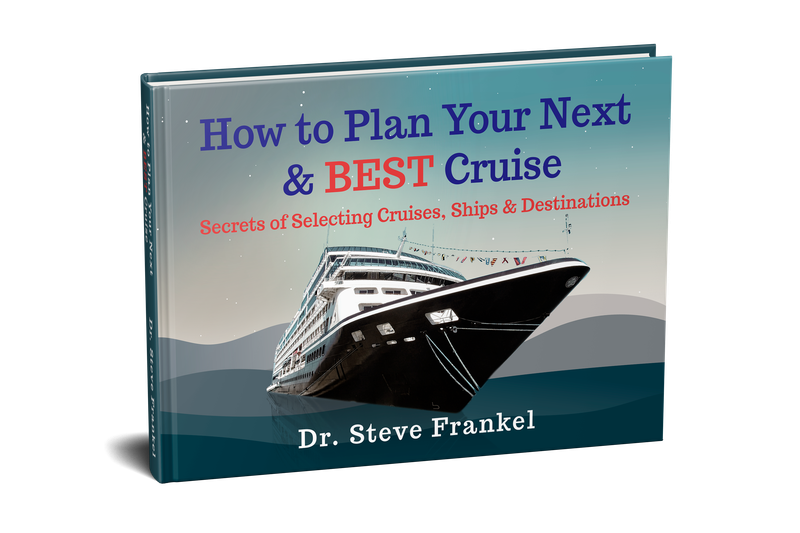 This book will turn upside-down the way you have prevously planned cruises. Instead of getting your information primarily from ads, or placing your fate in the hands of anonymous call center or travel agency reps whom you've never met, you'll learn how to research cruises, destinations and ships. Arm yourself with the FACTS that a $5,000 or $15,000 cruise deserves.
Reading the book is not a passive activity. At the end of each chapter, after you have read about a different aspect of cruising, you will rate the cruises that you're considering. You will then develop a profile of each cruise by totalling the individual scores.The top-scoring cruise is probably be the BEST cruise for you! Most chapters also contain Expert Tips that few persons who aren't travel professionals know.
You can order the Amazon paperback edition for $29.95 by clicking on the words PAPERBACK EDITION. Or, you can click on KINDLE EDITION to receive it for $3.95
The PDF EDITION can be downloaded on the next page for free by simply completing our brief survey. We will email the book to you within 24 hours of you clicking SUBMIT. This offer is only good until January 31, 2020 or until 1,000 copies have been sent out. A review on Amazon will be appreciated!